1400 Queen Street East, Toronto, ON, M4L 1C9 | contact@thevberghouse.ca | 647-932-2177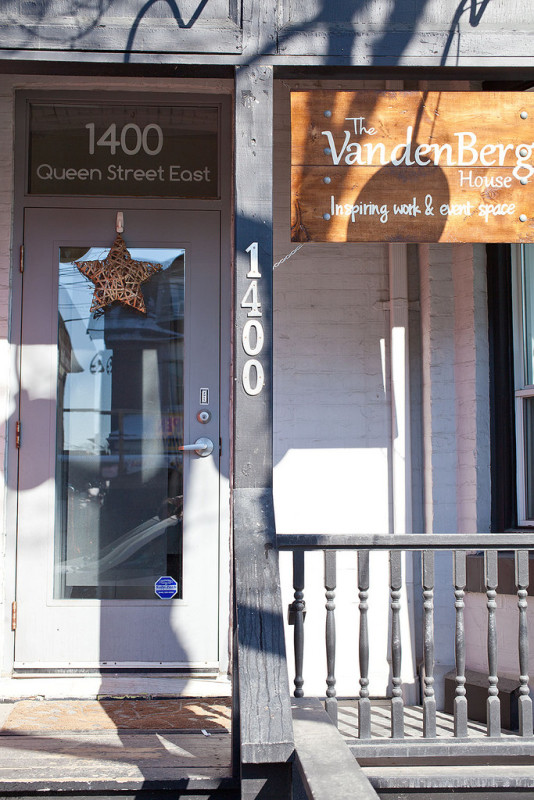 This space in a 130 year old Victorian house, approximately 600 sq ft, has beautiful original wooden floors, eclectic fireplace and original 12ft ceilings.
Chandeliers, great wall space and a huge window display gives great exposure and natural light.
This charming boutique space is perfect for new product launches, workshops, customer appreciation, classes, seminars, baby showers, popups and small private events.
We welcome creative projects and businesses to use the space in a way that benefits the local community and would be thrilled to make you a part of it!
Location:
Located on Queen Street East, this space is located in the heart of the Eastside in a quaint european charm amidst great little cafes, stores and boutiques. It is a Gem!
We are easily accessible from the heart of Toronto – Only 15 min via TTC and a streetcar stop at our doorstep.
Free Queen Street parking after 6pm and Sunday all day.  Free side street parking throughout the day.
Available daily, weekly or monthly.
Maximum capacity is 50 people for a stand-up event and 30 people for a sit-down event.
Amenities:
The gallery is equipped with wireless internet access, projector, tables and chairs, front outdoor patio. An added bonus is the kitchen is available to be used.